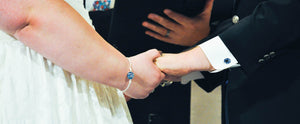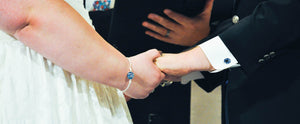 Let's create your dream wedding
From casual gamers to software engineers, we're all uniquely nerdy. And, your special day should reflect that! Take a look at our gallery to see what you can incorporate into your wedding. Most products we offer started as customer suggestions, so if something you want isn't here, please reach out so that we can create it for you.
Tell us about your wedding
What can we create for you to make your wedding special? Let us know what you're envisioning and we'll reply promptly with ideas + recommendations.
Circuit breaker labs
About Us
Our exclusive Circuit Breaker Labs collection of jewelry, art, decor, and more is handmade from upcycled circuit boards in our Washington, D.C. studio. For something totally unique, we also specialize in custom and corporate orders, creating each item to your specifications. What can we make? The sky's (virtually) the limit.
Learn more