Happy *NEW SCIENCE* Friday!
The highlights: Pamper your houseplant, meet Imari Walker, and of course a science comic.
Plants are the new pets!
Taking care of your plants totally counts as biology, so let's celebrate your scientific green thumb! Decorate your plants with cute brass animals and grow your houseplant knowledge with these gorgeous illustrated care cards.
No-Maintenance Houseplants
Love houseplants but have a brown thumb? Not a problem. We've got houseplant art and ornaments that you can't possibly overwater. We can even make a custom piece based on your favorite plant (just reply to this email with your request).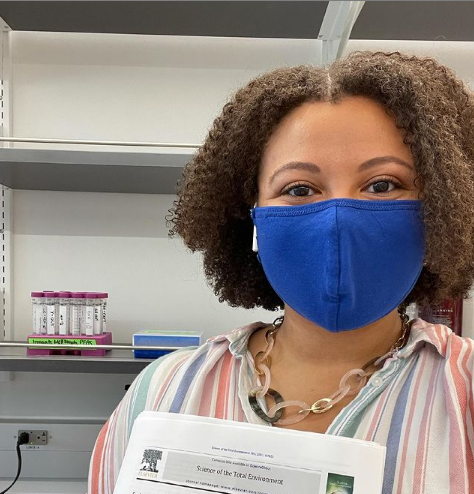 Meet Imari Walker
From Imari:

"When your FIRST publication is finally out and available to read so you have to take a selfie with the paper and the samples.

Of course none of this would be possible without the project lead and co-first author Dr. Hunter along with our co-authors and the community members.

If you want to learn about microbial and chemical pollutants in the wells of an underserved community in North Carolina, check out the link in my bio.I even added some polymer additive gems in there 😉.

Either way, it's pretty rare to have two black environmental engineering researchers do microbial and chemical contaminant work on a predominantly Black communities drinking water so let's celebrate this moment by sharing this great piece of work."

Imari's Instagram: @calimari93
Come see Circuit Breaker Labs at a local event! You can see our full schedule HERE.
August 14-15 Leitersburg Peach Festival
Hagerstown, MD
August 14-15 Eastern Market 
Washington, DC (NOT 8/21-22) 
August 20-22 Awesomecon
Washington, D.C. 
August 22 Leesburg Kite Festival
Leesburg, VA
Need more gift ideas? Try these:
---